Welcome to Pooh Bear & Friends Day Care,
Our Website is aimed at providing you with all the information you will require in making your decision of placing your most prized possession in our care.
Below are some of our credentials our parents will testify to, our outstanding care and services but most importantly, you will find that our children are happy, content and stimulated.
Credentials:

Registered with Department of Social Services

Registered with Land Use / Town Zoning

Registered with Health Department

Registered with Department of Education

Registered with Fire & Rescue

Certified Infant / Child CPR & First Aid Teachers & Assistants

Certified Occupational Health & Safety Officers

Certified Early Childhood Development Teachers

Excellent references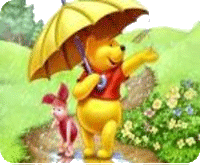 Now that we have all the grown-up stuff out of the way, please view the rest of our website to see how we play, learn and have fun.